My First Completed Sock!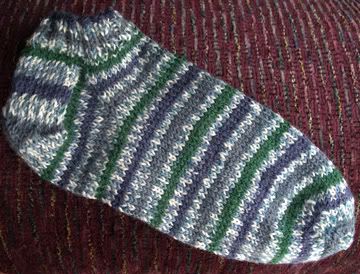 Yea - I did it! I went in to my LYS where I took the sock class and had the teacher help me with the Kitchener Stitch. I was totally intimidated with the Kitchener, but after she helped me do the toe of this sock - it's easy. I have some beautiful sock yarns that my secret pal 6 gave me, but I'm forcing myself to do another one of these so I have a pair - it does actually fit! Then it's on to the nice yarns that
Liz
sent me. It's true when they say that socks are addicting. . .